Nuri Oh - Cellist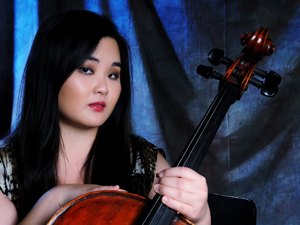 Concert cellist Nuri Oh is based in Stockholm, Sweden. She is available for solo, chamber and orchestra engagements, as well as private teaching.
Biography
Nuri is giving regular concerts in both Sweden and UK, both as a soloist and chamber musician. In Sweden she has played as soloist as part of Festspelen i Piteå and in several collaborations with the South Korean embassy, among others. In London she has played in prestigious venues, such as Royal Festival Hall, Queen Elizabeth Hall and Cadogan Hall. Already as a student, she won several awards and competitions.
As orchestra player, Nuri has been principal cellist in several orchestras and substitutes for several of the major Swedish orchestras.
Nuri has studied at the Royal College of Music in Stockholm. Before that, she completed her BMus and Master's degrees at the Royal Academy of Music in London. Nuri has participated in master classes with many world famous cellists.
Teaching
Nuri is an enthusiastic techer, at all levels, from beginner to advanced. During her Masters course at RAM, one of her specialisations was music education. She is available as private teacher throughout Stockholm. Please contact her to make arrangements.
Contact details